Security systems today can do so much more than prevent theft. They can help you run your business smarter and more efficiently. Never wonder if employees remembered to lock up. Know when your business opens. Here are some of the features that will convince you that your security system will pay for itself in no time:
Log In On Site or Remotely
Monitor your business anytime, anywhere with easy access from any computer or smartphone.
Control Access Easily
The ability to add codes, delete codes and change codes easily from your website account makes employee turnover hassles with keys disappear.
Know When Alarm Is Armed/Disarmed
Track when employees arrive or leave and see who has armed or disarmed the alarm. You can set alerts to tell you if your alarm is unarmed after a certain hour.
Review Recorded Video Easily
Simply log on to your account and review surveillance tapes as easily as you would watch a movie – fast forward, rewind, slow motion features, etc.
HD Surveillance Cameras Let You Keep an Eye on Everything
You can't be at your business 24 hours a day, especially if you have more than one location. But with surveillance cameras, you can see everything that happens. Our HD cameras provide high-quality footage of any area you'd like to observe. With remote access, you can even keep an eye on your employees in real time. While a 30-day loop is standard, the storage capacity for digitally recorded video can be set for as long as you need it to cover.
Deter Theft
Monitor Employee Behavior including Interaction with Customers
Monitor Employee Arrival, Departure, and Break Times
Commercial Security Service Plans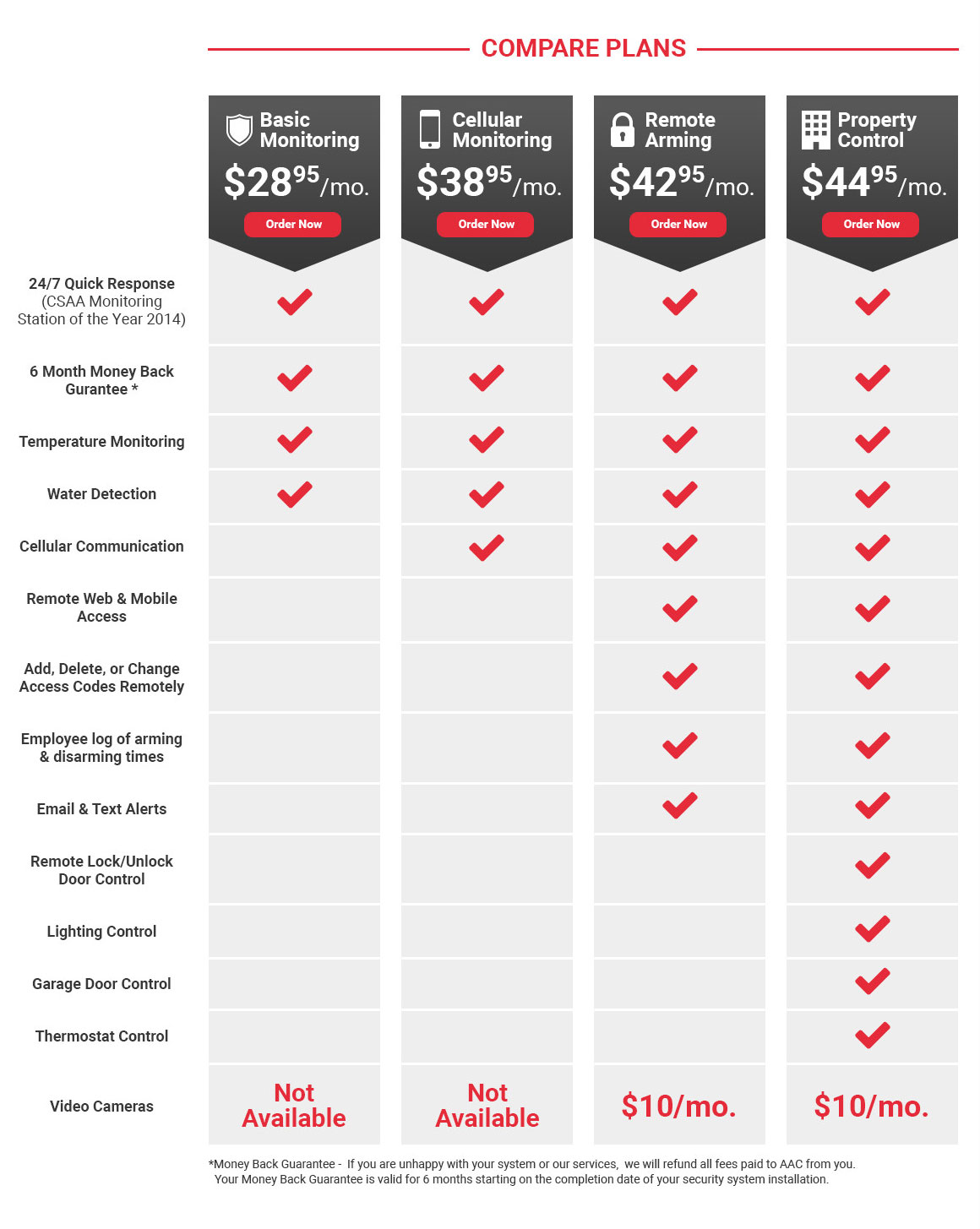 Call us with any questions at (325) 677-7233 and we'll be happy to help you create the security system that's a perfect fit for your business in the Abilene area!